Discover more from Debbie's Stories
Random thoughts about what it means to be human.
Hello!
Welcome to the new version of my monthly newsletter! Let me know what you think of the new format. For those of you who have received monthly newsletters from me in the past, you will continue to receive these for free. Make sure you add debbierussell@substack.com to your contacts!
For the newcomers, I'm a writer who used to be a lawyer. I'm also a country mouse who used to be a city mouse. I've been on my ten-acre plot in central Minnesota for five years now and enjoy sharing my adventures (good and not-so-good) along with stories from my best boys Watson and Fuji! There's so much to be learned from nature and dogs…
For those who have subscribed to my more frequent blog posts, I've decided to convert my blog to a paid subscription at the end of this month. I've got a lot of content that I'm excited to share and I want to encourage conversations around what I write, because we're all in this business of being human together! Check out the archives and if you like what you see, I'd be honored if you signed up.
Since getting back from San Diego, I've been crazy busy, as this is the time of year the tomato plants are finally ready for harvest and I'm figuring out new ways to preserve them for winter eating. My Minnesota Midget melons did not disappoint, and they were much sweeter than last year's crop. I have no idea why…🤷🏻‍♀️
I also finished this year's portion of the front yard re-do. I wanted to get my foundation plants in this fall so they had a jump start on getting situated and growing. I'm still in a bit of shock with how lovely it all is and how quickly it came together. Sometimes you just have to hang on for the ride!
Speaking of hanging on for the ride…the other big news is that I've acquired a small travel trailer and a new-to-me vehicle with which to pull it. After this year's focus on the book and all the work around getting it out to the world, I found myself way out of balance. To remedy that, I've taken steps to spend next year engaged in my favorite kind of travel: road tripping with my boys. 2024 is going to be all about exploration!
As a single female of advanced years, I'm fighting stereotypes in my head about what I'm should or should not be capable of doing. Even though I was waaaay out of my comfort zone, I felt pushed to take a leap of faith in myself and my abilities. I'm also lucky to have some good friends who are generous with their knowledge. I can't wait to write about some of these experiences on my blog…stay tuned!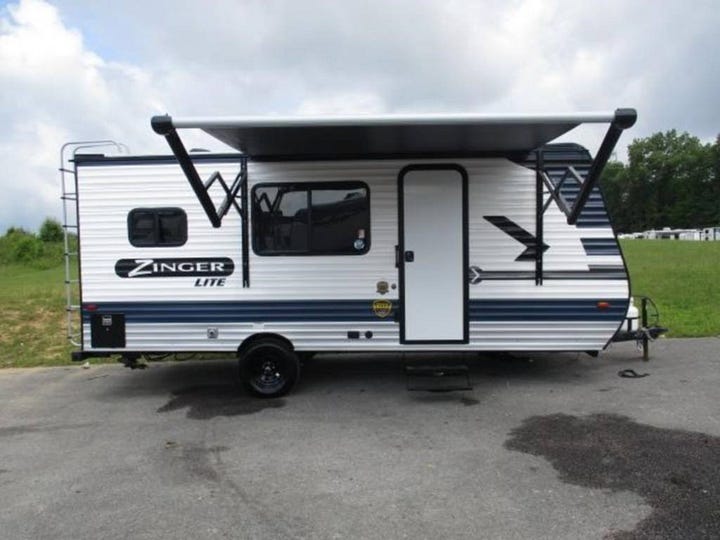 Having recently crossed fifty-eight, I'm more determined than ever to do what's in my control to create a life for myself that has purpose and joy. I'm exploring more opportunities to share the messages from Crossing Fifty-One, whether through in- person or virtual events. If you know a group who would be interested in themes of genealogy, midlife, addiction, grief, or family dysfunction, send me a note by replying to this email!
Finally, I just learned that Amazon weighs ratings and reviews equally! So if writing a review feels intimidating, just head over and leave a rating! I'm still working on getting those 50 reviews/ratings so that Amazon will bump me up in their algorithm.
Thanks for all your support!
Until next month,
Debbie
---
Upcoming Events:
Twin Cities friends: if you haven't yet picked up your copy of Crossing Fifty-One, you can head over to the Barnes and Noble in Maple Grove on Saturday, September 23rd!
I'll be there and will sign your copy!
In October, I'm thrilled to be in conversation at Next Chapter Books in St. Paul, with law school classmate, fellow author and friend Michael Kleber-Diggs, where we will chat about midlife, memoir, and what it's like to transition from lawyer to writer!
---
September Book Recommendations:
Fiction:
I was reminded of this book after learning that Sam Claflin, recently of Daisy Jones and the Six (I'm obsessed) starred in the film version. It's a controversial story, but for me, the power of getting to choose your own path is something to be celebrated.
Nonfiction:
I had to ask my Twitter (X) followers for a recommendation, as I just couldn't come up with anything in time for my deadline! Thank you @A_D_McLelland for this one.
Childhood trauma is no joke and can present itself in any number of ways. This book is by Dr. Bruce Perry, who co-wrote What Happened to You. Because I loved that book, I'm going out on a limb and recommending this one. I plan to check it out!
---