The Photography Contest
This past July, I received an email invitation to participate in a photography contest. A native landscape company put it on, and offered gift cards as prizes. First place: $75; second place: $50; third place: $25. Having given this company more of my money than I would care to admit, I was motivated to get even a little bit of it back.
I looked through my photo library. The contest rules required that all entries contain images of native plants and/or animals. I felt good about my odds. I had a good camera with an even better lens, and I had lucked out with a couple of really nice captures. I could submit up to three photos, so I took about ten minutes, picked my best three, and sent them in.
Then I waited.
After the contest deadline passed, another email arrived; this one informing me that one of my images had made the finals, and could I please send a "print size file, 20" on the longest size at 300dpi?"
What the…..?
I immediately forwarded the email to a good friend who spent well over a thousand hours in her first year of  retirement learning professional photography. In, what felt to me like record time, she had become a Certified Professional Photographer. Importantly, she had taken numerous advanced classes on photoshop editing. I was counting on her willingness to shepherd me through this conundrum.
Her response: "Super easy to adjust size. Open up your image editor and select resize. Put in those parameters and you are good to go."
Nope. Definitely NOT good to go, given that I had absolutely no idea what she was telling me to do. So, taking the lazy, panicked approach, I simply begged her to do it for me. She then requested the ORIGINAL (all caps were hers) file. I had no idea what she meant by that either, so I just sent her the image that was on my computer.
Shortly thereafter, she returned the resized file, along with a lengthy explanation on jpgs, megapixels, compression and pixels per inch. I skimmed over all that just so I could get to the end, where she typed: "I went ahead and changed the sizing to what you were asked to provide."
Did I mention what a good friend she is???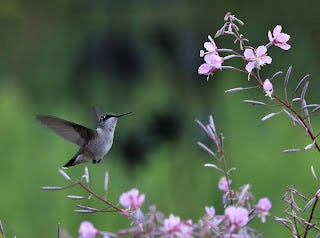 Our effort earned me third place and a $25 gift card. A week later, I went to pick up my prize and also proudly view my photo displayed in the store. The competitor in me evaluated the two photos that beat mine. After getting home, I decided that it was totally unfair that first place went to a professional photographer who had altered his image with super advanced photo editing skills from programs I do not have. I whined about this to my friend.
Her response? "Umm…no. You want to win contests, you gotta swing in the big leagues. IMHO."
I had to admit: she was absolutely right. I got out of that contest exactly what I put into it. I'm not a professional photographer. I lucked out with a really nice capture. I thought it would do well, despite spending minimal time cropping/editing it. Ultimately, I needed help sizing it for display in the store.  
With most, if not all things, we get what we give. Sometimes luck plays into it, but mostly, success comes from effort. I know people who would rather blame the rules, or the system, or some other external force, as opposed to realistically evaluating their own effort and simply vowing to try harder. I was that exact person in the photography contest, so I can relate. I'm glad my friend set me straight.
Truth be told, I really have no desire to put much effort into winning a photography contest. However, I do have goals that are a zillion times more important to me. Some days, these goals feel completely unachievable. Other days, just really daunting.
But most days, chasing them is exhilarating. Just like swinging for the fences.