When Does Positivity Become Toxic?
It was sometime in 2009 or thereabouts when I realized I might not be a very good listener.
I was on the phone with my parents and once again felt myself getting sucked into the vortex of my mother's histrionics around money. She and my dad, like millions of others, suffered significant financial losses when the behemoth financial firm Lehman Brothers declared bankruptcy. While my retirement savings had taken a big hit, I had plenty of time left to recoup those loses. My parents – not so much.
In her typical fashion, Mum sobbed uncontrollably while raging against their financial planner. She blamed him for being uncommunicative and untrustworthy. It didn't help that he was in Wisconsin and my parents had moved to Minnesota, adding another layer of misgiving.
I immediately set out to problem solve. To fix the situation. After all, that's how I was programmed as a child. We all were. Any time Mum was upset, the rest of us either rallied to settle her back down, or just tried stay out of her way.
Because I thought it would be rude to end the conversation (having not yet learned how to manage boundaries), I suggested they find a planner here in Minneapolis. At the time, it seemed like a logical suggestion.
Mum promptly lost any remaining thread of composure:
"Why must you always have an answer for everything? SOMETIMES ALL I NEED IS FOR SOMEONE TO LISTEN!"
By now, I was pretty well used to her outbursts, but for some reason, this one hit me differently. What good was simply listening? It seemed entirely a waste of time.
I hate wasting time.
I do not recall what I said in response, or whether Dad tried to smooth things over, as he was inclined to do, but thankfully, the call did not drag out. Immediately thereafter, I set out to ruminate on my inability to "just listen." What I didn't know at the time, is that it is an upshot of being highly empathetic. More than just being concerned for another's distress, I myself actually feel that distress. Like most people, I prefer not to feel distressed, so I usually do whatever I need to do to move through it and put it in the rear-view mirror. I've become so good at it, that oftentimes I am able to forget the thing that caused me the distress in the first place.
Some might call this repressing, and in the past, perhaps it was. These days, I feel a true lightness that comes from setting aside and letting go of such burdens. I also know that, for me, positivity and gratitude are beacons in a world that can seem ugly and overwhelming.
But I digress…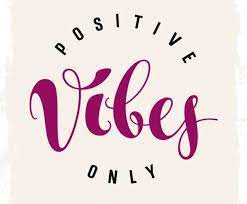 When I first became aware of the term "toxic positivity," I had to look it up to make sure I understood the term correctly. I asked the Google for assistance and several answers appeared. I selected one that originated pretty close to home from the University of Minnesota:
Toxic positivity is the excessive and ineffective overgeneralization of a happy, optimistic state across all situations. It doesn't feel good to be on the receiving end of it, and it generally isn't helpful.
Huh.
What stands out to me after reading this description, is that the person on the receiving end determines whether another person is engaging in toxic positivity.
Just like my mother did with me, back in 2009.
I found another good discussion around toxic positivity from the University of Washington here:
https://rightasrain.uwmedicine.org/mind/well-being/toxic-positivity#:~:text=Toxic%20positivity%20involves%20dismissing%20negative,and%20a%20feeling%20of%20disconnection.

I then listened to a Brené Brown podcast, in which she defined toxic positivity as one person attempting to redirect another's emotions. That was a little easier to understand. I have also learned that toxic positivity lurks on social media, oftentimes in Facebook groups. That doesn't surprise me in the least. Facebook groups are comprised of hundreds, if not thousands of strangers, each with their own strengths and struggles. For some, coping with grief, illness, chronic pain, or any other type of discomfort means putting on a happy face and soldiering on.
For others, pulling oneself out of the darkness is not an easy task; thus making any blast of positivity toxic to the system.
I consider myself fortunate to be a generally happy, optimistic person, who suffers occasional bouts of anxiety. This anxiety drives me to want to fix the problems of others. But more often than not, others are only seeking the proverbial shoulder to cry on. Or the sympathetic ear to listen.
In other words, I need to talk less and listen more.
For those of you who know me, this is easier said than done. I was conditioned as a child to fill voids with my own cheerful chatter. To distract from the unpleasant. To soothe.
Because I am now much more aware of my own tendencies in this regard, I have decided that toxic positivity requires good and clear communication between both the speaker and the listener. This is where social media might not be the best place to open up and be vulnerable. I see people on Twitter sharing all sorts of distressing experiences and struggle with how to respond. Or whether to respond at all. I then see others criticizing those types of posts as attention seeking.
In the end, we all walk a slightly different path. I'm pretty sure most people who respond by invoking some sort of "this too shall pass" response are not trying to be hurtful.
Going back to the U of M definition, I would encourage those who feel that they are receiving toxic positivity, to advocate for themselves. On the flip side, I also believe I bear the responsibility to ask for clarification if someone close to me is expressing distress.
I can ask: "How can I best support you?"
Until we all evolve to the point where we can read each other's minds, we just need to make an effort to communicate clearly with one another. If I know that you don't want a cheerful Band-Aid, I can take it upon myself to do better and simply sit with you in whatever place you are at.
But if I don't, odds are that I will respond the way I would prefer someone respond to me. We act the way we are wired to act, based on many different influences going back decades.
By honoring our differences and speaking up for what we need, rather than assuming the listener inherently knows, or complaining about a response we don't like, we can strengthen those relationships with the people we trust. With that trust established, we then can be free to open up our authentic feelings of loss, grief and pain.
What do you think about toxic positivity? How have you been impacted by it? Drop me a line at the link below: